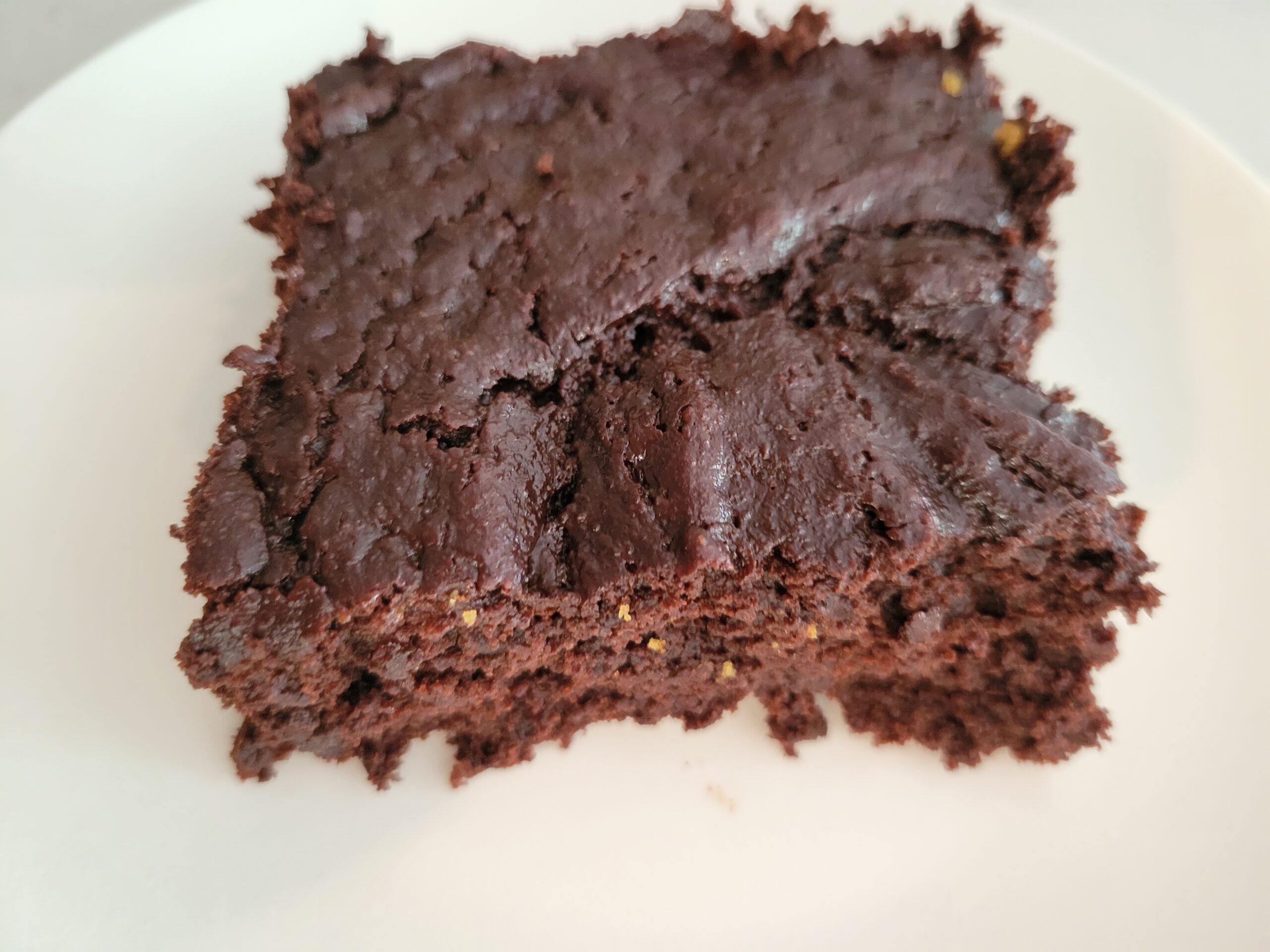 Gluten Free Rich Chocolate Cake
August 11, 2023
Preheat oven to 350 degrees (convection preferred if possible).
Place dry ingredients in a stainless-steel mixing bowl:
1 ¼ cup turbinado sugar
¾ cup oat flour
¾ cup brown rice flour
2 teaspoons baking powder
1 teaspoons baking soda
1 teaspoons xanthan gum
Mix.
Add wet ingredients to the bowl:
2 eggs
1 cup unsweetened rice milk
1 cup water
1/3 cup olive oil
1 tablespoon vanilla extract
Whisk until smooth.
Pour into a 9 x 12 glass cake pan.
Bake 45 minutes – check if a toothpick comes out clean – if not, bake an additional 5 minutes.
Let sit for 5 to 10 minutes to cool and "set" before slicing.
ALLERGY STATEMENT:
Gluten Free, Milk/Dairy Free, Tree Nut Free, Fish Free, Crustacean Shellfish Free, Peanut Free, Soy Free, and Sesame Free