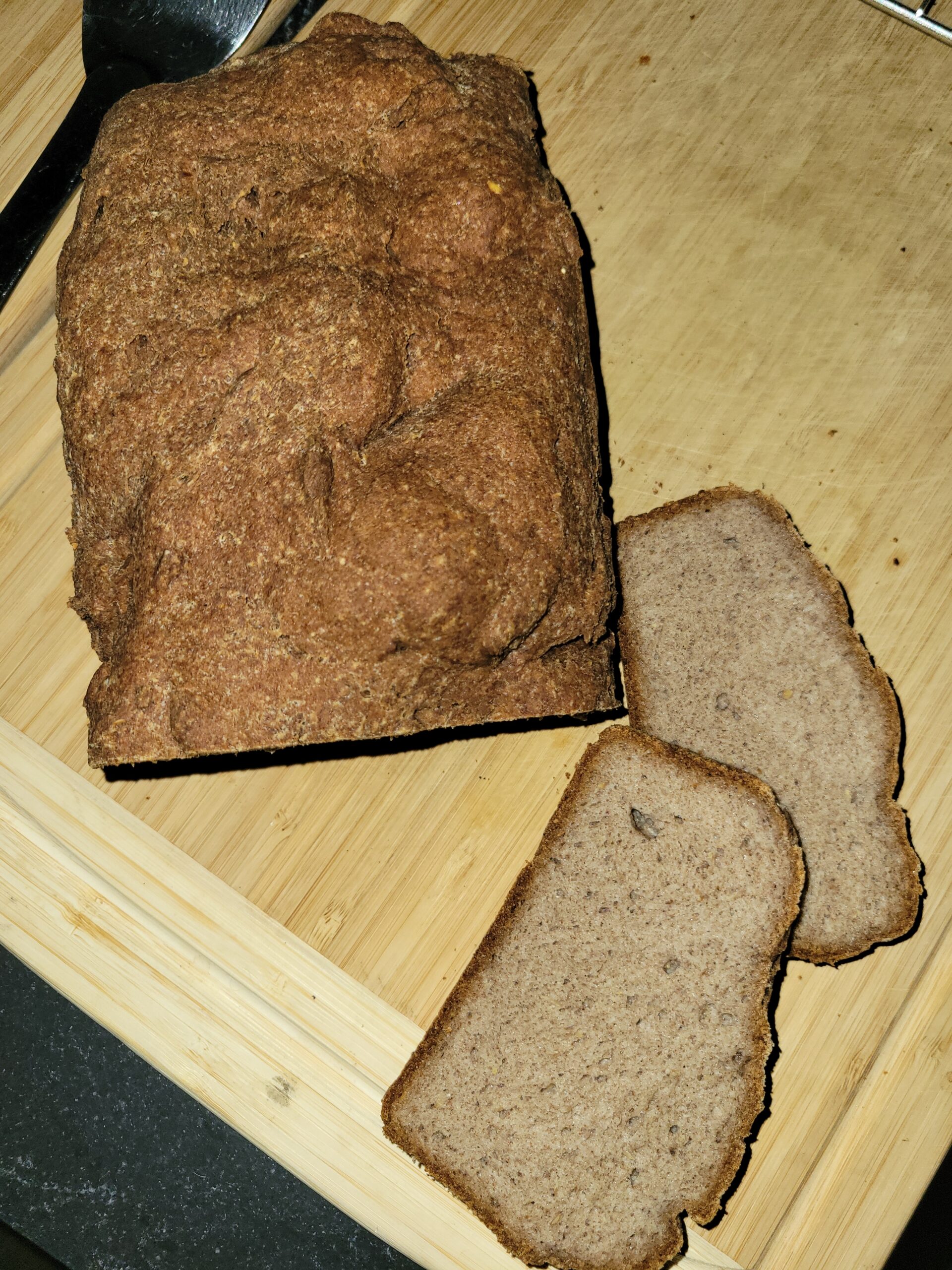 Multi-Grain Gluten Free AND Vegan Bread (makes 2 loaves)
8/29/2023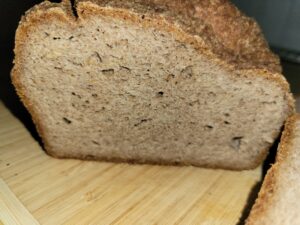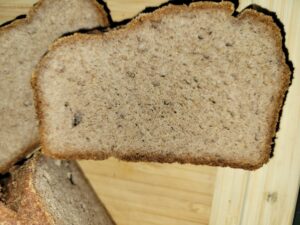 I am so, so excited. This may be my greatest baking accomplishment ever. A gluten-free, allergy-free, vegan bread that has a nice texture, tastes good, and actually slices well.
I am so grateful to all the internet folks who taught me the secret of "the flax egg."
Make your "flax eggs." In a small bowl, place:
4 tablespoons flax meal
½ cup warm water
Leave to soak for 5 minutes.
Whisk with a fork.
Place dry ingredients in a stainless-steel mixing bowl:
½ cup psyllium husk powder
2 tablespoons instant yeast
2 tablespoons turbinado sugar
4 teaspoons baking powder
1/2 teaspoon salt
2 teaspoons xanthan gum
1 cup millet flour
1 cup teff flour
1 cup sorghum flour
1 cup quinoa flour
Mix lightly on low speed.
Add wet ingredients to the bowl:
"Flax egg" mixture
½ cup sunflower oil
3 ½ cups warm water
Mix until blended, but it will be sticky and like children's clay.
Oil two cast iron bread pans.
Divide the dough into your two pans, using a silicone spatula to spread it evenly and smooth out the tops.
Cover with a clean cloth, place in a warm place away from drafts, let rise for 45 minutes. (A closed microwave or cupboard is a great place to let the loaves rise.)
Preheat oven to 325 degrees (convection preferred if possible).
Bake 1 hour and 15 minutes (it should sound hollow when you tap the top of the loaf with a wooden spoon).
Turn oven off, open door, let bread sit 5 minutes to adjust temperature before you move it.
Remove from oven, let sit away from drafts for 20 minutes.
Use a butter knife to carefully cut away from the 4 sides of the pan, turn the pan over on a clean cutting board, tap the bottom, and the bread loaf should come out.
Place upright on the cutting board and let cool completely.
Slice it with a serrated bread knife.
ALLERGY STATEMENT:
Gluten Free, Milk/Dairy Free, Egg Free, Tree Nut Free, Fish Free, Crustacean Shellfish Free, Peanut Free, Soy Free, and Sesame Free